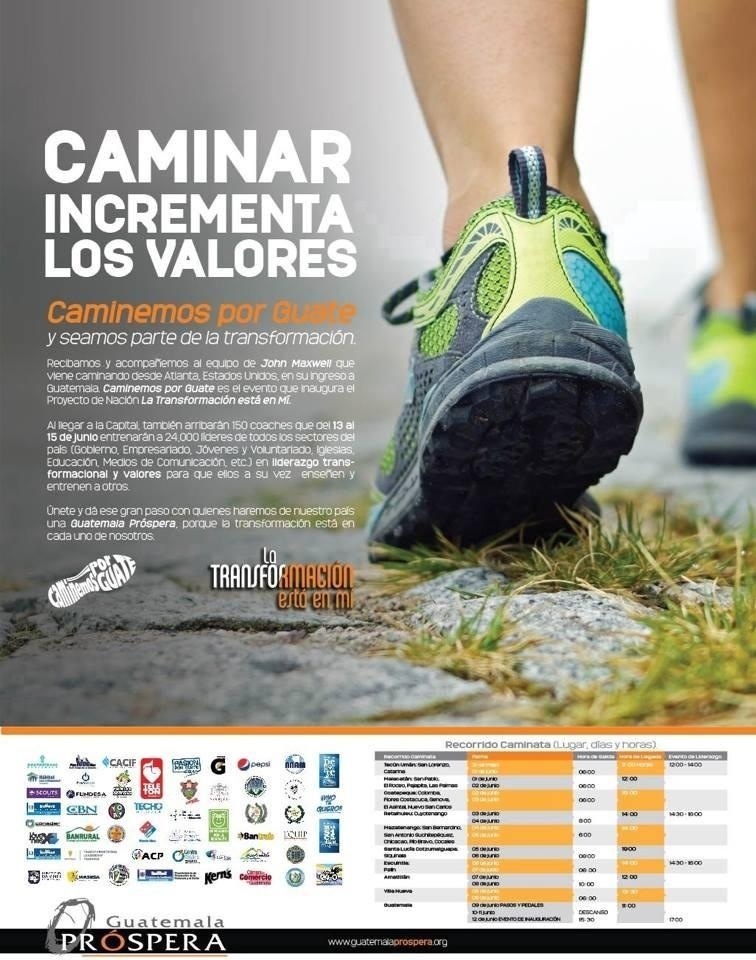 What would you do to transform your country, your company, your life? Take notes from Guatemalan leadership and John Maxwell.
The full page ads preparing all Guatemalan for the 13th-15th!
The middle section says over 150 coaches training over 2400 people…now how about them apples! Way to go John Maxwell, JMT, EQUIP, Guatemala Prospera, and La Red for history in the making for Guatemala.
I'm grateful to coach and teach in this transformational event. Let's go higher folks! Elevate!